Overview

The Achilles tendon is the soft tissue located in the heel which connects calf muscle to the heel bone allowing the body to perform certain activities such as rising on the tip toes and pushing off when running or walking. Achilles tendon tears occur when the tendon becomes torn through excessive pressure put on the area which the tendon is unable to withstand. Tears are most commonly found when suddenly accelerating from a standing position and therefore is often seen in runners and athletes involved in racquet sports. A tear can also occur when a continuous force is being put on the heel through prolonged levels of activity and overuse however this can also occur as a result of sudden impact or force to the area common in contact sports such as rugby and hockey. Although Achilles tendon tears can range in their severity, a rupture is the most serious form of tear and involves a completely torn tendon. This injury is more common in patients in their 30s and 40s.

Causes

Achilles tendon ruptures are most likely to occur in sports requiring sudden stretching, such as sprinting and racquet sports. Achilles tendon ruptures can happen to anyone, but are most likely to occur to middle age athletes who have not been training or who have been doing relatively little training. Common sporting activities related to Achilles tendon rupture include, badminton, tennis, squash. Less common sporting activities that can lead to Achilles tendon rupture include: TKD, soccer etc. Occasionally the sufferer may have a history of having had pain in the Achilles tendon in the past and was treated with steroid injection to around the tendon by a doctor. This can lead to weakening of the tendon predisposing it to complete rupture. Certain antibiotics taken by mouth or by intravenous route can weaken the Achilles tendon predisposing it to rupture. An example would be the quinolone group of antibiotics. An common example is Ciprofloxacin (or Ciprobay).

Symptoms

Patients often describe a feeling of being kicked or hit with a baseball bat in the back of the heel during athletic activity. They are unable to continue the activity and have an extreme loss of strength with the inability to effectively walk. On physical examination there is often a defect that can be felt in the tendon just above the heel. A diagnosis of an Achilles tendon rupture is commonly made on physical exam. An MRI may be ordered to confirm the suspicion of a tear or to determine the extent of the tear.

Diagnosis

A typical history as detailed above together with positive clinical examination usually will clinch the diagnosis. In an acute rupture, one can usually feel the gap in the tendon from the rupture. There may be swelling or bruising around the ankle and foot of the injured leg. With the patient lying on the tummy (prone position) with the knee flexed, the examiner should see the ankle and foot flex downwards (plantarward) when squeezing the calf muscles. If there is no movement in the ankle and foot on squeezing the calf muscle, this implies that the calf muscle is no longer attached to the heel bone due to a complete Achilles tendon rupture.

Non Surgical Treatment

The best treatment for a ruptured Achilles tendon often depends on your age, activity level and the severity of your injury. In general, younger and more active people often choose surgery to repair a completely ruptured Achilles tendon while older people are more likely to opt for nonsurgical treatment. Recent studies, however, have shown fairly equal effectiveness of both operative and nonoperative management. Nonsurgical treatment. This approach typically involves wearing a cast or walking boot with wedges to elevate your heel; this allows the ends of your torn tendon to heal. This method can be effective, and it avoids the risks, such as infection, associated with surgery. However, the likelihood of re-rupture may be higher with a nonsurgical approach, and recovery can take longer. If re-rupture occurs, surgical repair may be more difficult.

Surgical Treatment

An Achilles tendon rupture is a complete tear of the fibrous tissue that connects the heel to the calf muscle. This is often caused by a sudden movement that overextends the tendon and usually occurs while running or playing sports such as basketball or racquetball. Achilles tendon rupture can affect anyone, but occurs most often in middle-aged men.

Prevention

Good flexibility of the calf muscles plays an essential role in the prevention of Achilles tendon injuries. It is also important to include balance and stability work as part of the training programme. This should include work for the deep-seated abdominal muscles and for the muscles that control the hip. This might at first appear odd, given the fact that the Achilles are a good distance from these areas, but developing strength and control in this area (core stability) can boost control at the knee and ankle joints. Training errors should be avoided. The volume, intensity and frequency of training should be monitored carefully, and gradually progressed, particularly when introducing new modes of training to the programme. Abrupt changes in training load are the primary cause of Achilles tendinopathy.
Powered by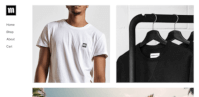 Create your own unique website with customizable templates.